IEW 2019 Levels Up as Electronics Industry Bets High on IoT
The event emerged as India's premier technology event focusing on cutting-edge technologies like IoT, T&M, Industry 4.0, Electronic Components & Embedded Systems; Rapid Prototyping & Production, and Tabletop manufacturing.







First, we had things. Then, we had moving things. Then, these became electronics things. Then they turned smarter, and are now becoming Internet things and, in many cases, intelligent things!
What's interesting is that the journey between the initial phases took hundreds of years, but the journey after these allied with electronics happened within a few years. In fact, the last three transformations are happening almost simultaneously, and electronics is playing a critical role.
This realisation helped us evolve the mission for India Electronics Week (IEW)—from a leading B2B electronics show of India to an event which enables its audience to develop Smarter and Intelligent products. In the process, we've shifted to defining our event from what we wanted it to become, to what it should deliver to you.
And, that change has inspired our team to put in extra effort to develop IEW into a unique event. Accordingly, development of the co-located event—IOTshow.in—has been a natural progression. Our audience can now visit these events with any thing in mind, and will leave with ideas on how they can become smarter or intelligent.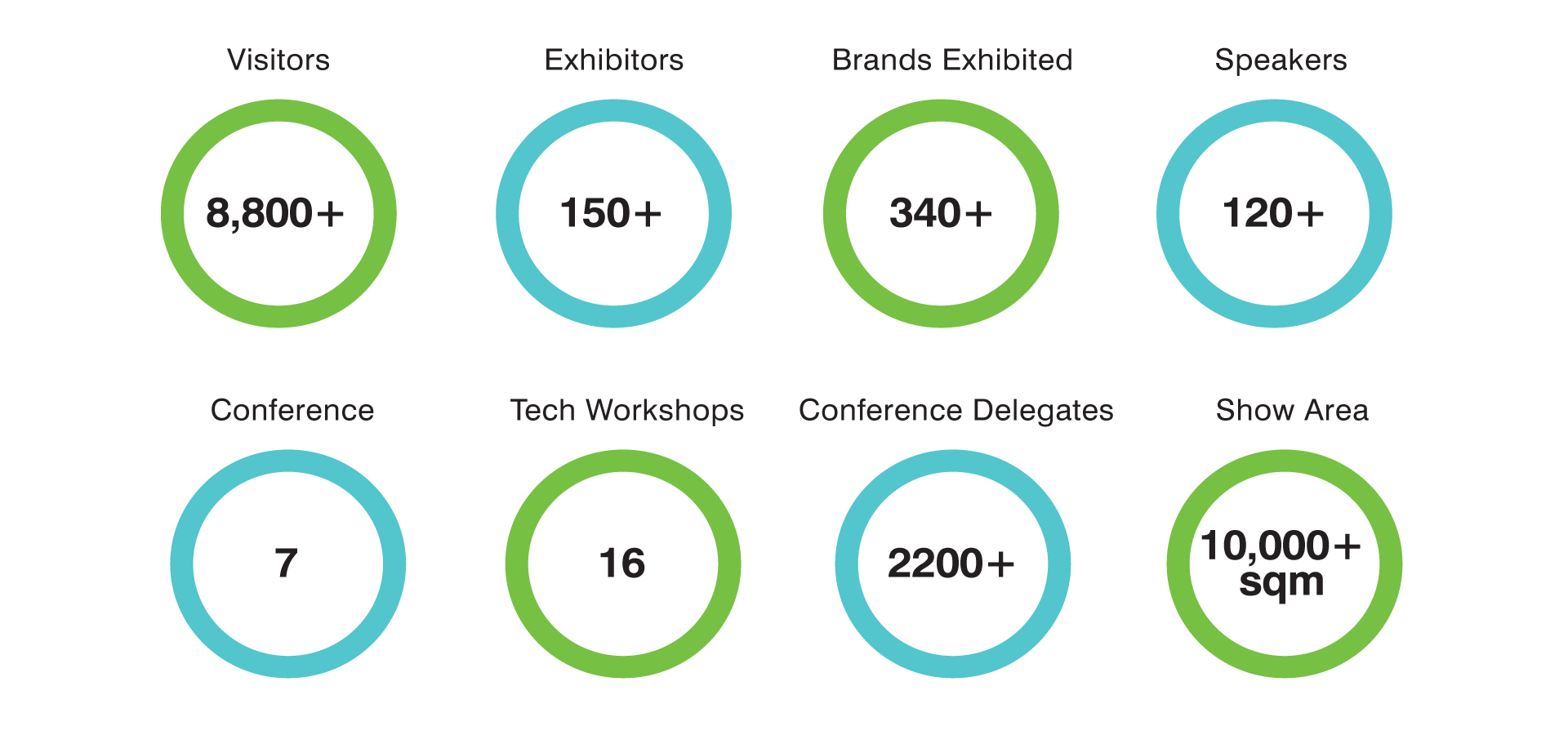 Primary Purpose For Visiting

Industry Applications of Interest

Regional Split (State-wise)


The Start-up Zone
40-plus IoT & electronics start-ups who exhibited at the show received overwhelming response from the visitors. One of the key motivators for the startups were to connect with like-minded channel partners and system integrators and expand their scale of their business. The IoT Business Forum played an important role here.
---
Desktop Manufacturing Demo Zone
A special Demo Zone where exhibitors show-cased budget-friendly manufacturing and prototyping equipment that attracted audience from small scale manufacturing units, prototyping and R&D labs, academia, etc.
---
LIVE Demo Zones
New product launches and technology demonstrations and forums were held at the LIVE Demo Zone, which was built as an extension to the Electronics For You (EFY) Group booth.
---
CLIK Pavilion
CLIK (Consortium of Electronics Industries of Karnataka) organised a pavilion with many of its leading members exhibiting at the show.
---
International Pavilion
The show witnessed participation from a large number of international (MNC) exhibitors from countries such as USA, China, UK, Germany, Poland, Singapore, Taiwan, etc.
---
Kerala Start-up Mission Pavilion
Kerala's Start-up Mission brought in startups from Kerala to exhibit at the Start-up Zone and demonstrate the growing tech capabilities of its technopreneurs.
---
IPC Soldering Competition
IPC India organised a series of hand-soldering competitions at the event, which culminated with the winners getting awards. These competitions witnessed enthusiastic participation from industry professionals.
---
Networking Tea/Coffee Zones
In order to boost peer-to-peer networking at the expo floor, we had set up Networking Tea & Coffee zones at multiple locations where free tea & coffee was served. We received a lot of appreciation from visitors and exhibitors, and many shared stories of how such small initiatives actually enabled them to strike deals and forge partnerships.
IoT Partner Ecosystem: Partner or Perish
RISC: Secured IoT and Cybersecurity
Artificial Intelligence, Machine Learning & Deep Learning
Cloud, Fog & Edge Computing
Blockchain & Distributed Ledgers
Innovative Embedded System Design
Design & Testing for 5G
How to Develop SMART products faster? Smart Product Development Accelerated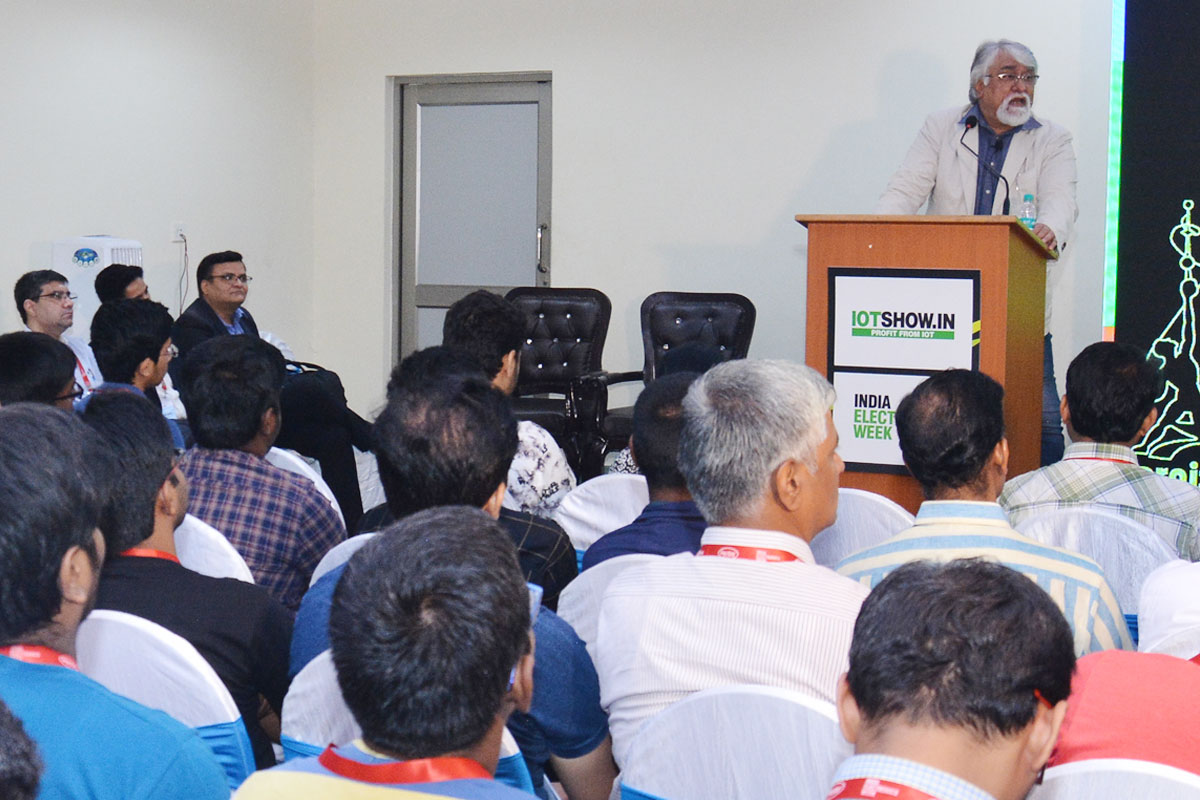 HANDS-ON LEARNING ON: SHOP FLOOR TO CLOUD (PERFECTING INDUSTRIAL IoT)
SENSOR TO APP: A HANDS-ON TRAINING TO BUILD YOUR END TO END IoT SOLUTION
TRAINING ON IoT IN AGRICULTURE
HACKING, SECURITY AND HARDENING OVERVIEW FOR DEVELOPERS – ON THE LINUX OS AND SYSTEMS APPLICATIONS, WITH FOCUS ON BoF
WORKSHOP ON AZURE SPHERE – A SOLUTION FOR HIGHLY SECURED AND CONNECTED MICROCONTROLLER DEVICES
IoT APPLICATION DESIGN TRAINING
INTEL VISION TECHNOLOGY WORKSHOP (FULL DAY WORKSHOP)
WORKSHOP ON FROM STANDARD PLATFORM TO OUTSTANDING MOTION APPLICATION
HANDS-ON TRAINING FOR PYTHON FOR DATA SCIENCE
INTEL VISION TECHNOLOGY WORKSHOP (FULL DAY WORKSHOP)
HANDS-ON TRAINING ON HOW TO BUILD YOUR DRONE
TRAINING ON EDGE ANALYTICS – EMERGING FUNCTIONAL AND ARCHITECTURAL PATTERNS
INTENSIVE UX DESIGN COURSE ON IoT
TRAINING ON FIRMWARE REVERSE ENGINEERING
TRAINING ON BASICS OF ARDUINO
FROM ZERO TO BUILDING YOUR FIRST IoT DEVICE
TRAINING ON AI (HIERARCHICAL TEMPORAL MEMORY OR HTM)
TRAINING ON TWEET DRIVEN #IoTShow STORYTELLING
BUILD BLOCKCHAIN SOLUTIONS FOR ENTERPRISE WITH HYPERLEDGER FABRIC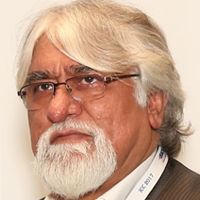 Narang N Kishor
Founder
Narnix Technolabs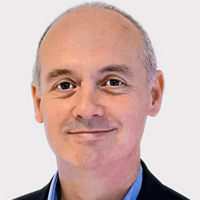 Martin Woolley
Sr. Developer Relations Manager
EMEA, Bluetooth SIG
Arvind Tilak
Founder-Trustee
Cyber World Foundation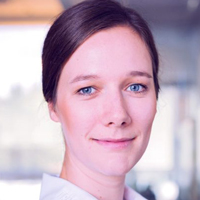 Lisa Teich
Product & Partner Marketing
Manager Trinamic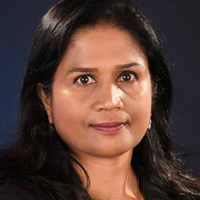 Hemalatha Bhaskar
Director – Platform Engineering
Visa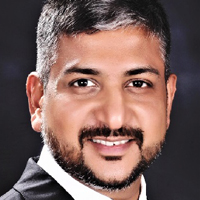 Arun Budakoti
Industry Lead, Transportation, DTO Cisco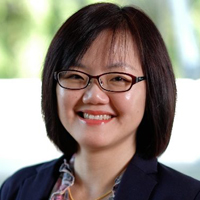 Sarah Woo
Marketing Manager, Digital Security Solutions Infineon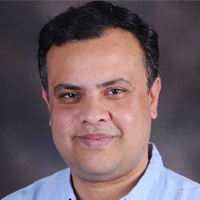 Rajorshi Aich
Managing Director
Accenture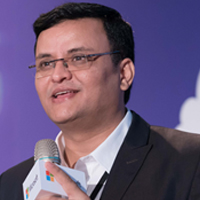 Virendra Chaudhari
IoT Sales Head – India, Intelligent Cloud Microsoft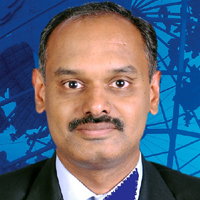 Benoy CS
Director Digital Transformation (ICT) Practice
"The major reason why we want to be here in the IoT show is mainly to showcase Azure solutions to the developer audience. We feel that we have largely achieved this objective that we had to reach a large developer base in Bangalore and make them aware about the Azure platform and what it has to offer and our IoT solutions. Overall, the show has been fantastic for us."
"We came here with the purpose of promoting our products for IoT. We got some really good response at the event this year"
"Our objective for participating in the event was to support the IoT startups and also those who have the requirement of nurturing their products into assemblies. Our target has been met at this event since we met some good quality of target audience"
"We came to IoT show with an objective of meeting potential partners in the home automation space who would actually adopt the IoT standards. The event has acted as a great platform for us to meet potential partners. We came across some real good visitors who showed much interest in our offerings. We are very much happy with the event as well as the organisers"
"IEW is really a very good event. Last year also we have participated and both the years we have seen the presence of a lot of our potential customers. We got the opportunity to meet them, interact with them, understand their requirements and then bring in new kinds of products in the market. IEW provided us that platform to get in touch with our potential customers. Unlike other events, IEW has a lot of design engineers coming in as visitors. This helps companies like us get real time inputs wrt their requirements, what kind of support system they are looking at which will enable them at better decision making and design solutions that are cost optimised. Hence such a good quality visitors encourages us to come back at IEW year after year"
"The purpose for attending this event is to generate a lot of enquiries on 3D printing and 3D printing services. We got amazing response as whatever expected we met those requirements. Suppose if I say, we have expected around 100 leads, we have generated more than 120 leads. This a great response. So, we are looking forward to the expo next year also. We would also like to recommend this platform to other players also."
"This is a fantastic event. We thank the entire EFY team for their support. All the facilities given by them are fantastic such as setting up of stalls and other facilities. We come to the event with the goal of meeting new customers so that they can know about our company and products. This event is a major help for us. It was helpful to grow our business. I wish that EFY continues to do such type of event and work in future also."
"We have been at this event before but this year was a lot better compared to the previous years. The IoT has paved in many new opportunities which we have never seen before. It is because of this diverse portfolio, we have witnessed a very good and quality footfall this year at our booth. This year's success will definitely motivate me to recommend the event to other players in the industry for events like this turns out to be very beneficial for exhibitors like us who want to promote their products and build brand visibility"
"The motive of participating in this event was to meet more customers and reach out to the market with our latest product ranges. We have witnessed a good footfall and we have achieved 80 percent of the target with which we came here. We look forward to make our presence felt the next year also."
"The purpose of having exhibited here was to showcase our latest range of security solutions product. We have achieved our aim since we got large, quality crowd this year. We are hopeful of getting some good business leads from the enquiries that have been generated at the event. Overall, we are very much satisfied with the response and cooperation received from the organiser.'
"We are exhibiting in this event for the second time. The exhibition is very well supported and we are very pleased with the arrangement and response that we have got here. We came here with the motive of brand building and we have got connected to some real good customers this time which is helping us becoming a renowned name in the Indian industry. Events like this is offering us that opportunity."
"We have got an overwhelming response from the visitors this year. A lot of visitors were very much curious with the products that we have come up with. We see this event as a very good platform to reach out to such interested customers This event has helped us get connected to a lot of enthusiast startups and student community too. We are really impressed and happy and eagerly look forward to such a quality gathering next year also. In fact, we suggest that young people and tech enthusiasts should come and visit the event since that will help them gain a lot of exposure to the ongoing market trend. "
"This is the first time we came to India. I think the Expo is good because we see many different applications here, in different areas. Even, we got many leads for business here."
"The exhibition is good and the EFY did a good job to do the promotion and stuff like that. The audiences and visitors were also giving a good response. We had found clients and customers related to our business. And the networking happened here is good and that will be a big advantage for us."
"The event was good. For companies like mine, it has been an eye-opener. I have enjoyed a lot. What you need to do is, you can arrange for a small session of 10 min or so reserved, on any particular day, when the exhibitors go around and visit other exhibitors."
"We have participated in this event for the second time. It is quite interesting to see the quality of visitors that have visited our stall. We have been able to achieve whatever we have targeted, especially to reach out to the people who are looking for designs and new products from the electronics segment. All the three days were very eventful for us and we are excited to participate in the next year also. Infrastructure wise the setup is very good and undoubtedly the organiser has done a great job. Coordination from the EFY team was also very satisfactory and we are very happy with the support received from EFY. Looking at the response that we have received, we are talking to our partners and encouraging them to put up a stall next time in this event so that they can also reach out to the customers directly and get some really good response like us."
"One thing I really found about at the event is the panel discussions, where people are doing a lot of things. The really surprising thing at the discussions is the kind of questions people are asking, which means that they are really doing something in the IoT space. I am glad that EFY is creating an environment of awareness."
"IoT Show is bringing all the stakeholders at one stage. That's the best part of it. And Bangalore is an IT hub, this is the right place for designers, manufacturers, practitioners, all sitting here."
Technology Startups @ IEW 2019
Aikaan Labs
Ajitek Solutions
Alcodex Technologies
AMSAFE Technologies
Articbot Pvt Ltd
Asquared IoT
Bevywise Networks
Bimatix
Campus Component
Chizel Prints Manufacturing
ClodPi Labs
Cyrrup Enterprises
Elsys Technologies
Enthu Technology Solutions
EthicsTech Embedded Solutions
Galore Systems
Global 3D Labs
Ijuscube Technologies
Incubation Centre – IIT Patna
InfoRepos Technologies
Inscribe Technovations
Jivass Technologies
Liveon Technolabs
Lxier Technologies
mPower Global
Nive Systems
Nodesense Technologies
Nyquest Innovation Labs
oort3cloud
Pegasus Trading Company
PhotoElectricChefs
Pradjna Intellisys
Quick Shape
Research Design Lab
Ripples IOT
Tineshwar Labs
Troncart Solutions
VIZMO
VOiLA3D
Wiman
Xmplar Management Solutions
YantraVision Software
ZEDEDA Inc.
Zreyas Technology
SUPPORTING TRADE ASSOCIATION & COMMUNITY PARTNERS
Yes, I would like to explore options & offers for booking a booth here...