Make yourself an IoT wizard from Nothing
Make yourself an IoT wizard from Nothing
Description: The workshop is intended for beginners who don't know much about IoT, but who wants to make something working of their own using IoT and associated technologies. The workshop tries to hide the complexities of the Internet, but let the participants gain the ability to make something of their own using IoT, and feel how IoT can ease life. The participants will gain confidence in using IoT modules with cutting edge technologies with opensource DIY components available in the market.
Speaker/Instructor: Tom Varghese Konikkara, Senior Engineer, Engine functions, Mercedes Benz Research and development of India
Time: 03:15 PM to 05:45 PM
Venue: Workshop Hall A, KTPO Trade Centre, Bangalore.
Fee: Rs. 2,999/- (Limited seats available)
Objective of the workshop
This workshop makes a beginner who doesn't know any technical aspect of IoT to a moderate level IoT enthusiast who can make their own simple but fascinating IoT projects and solutions.
Who can attend this workshop?
Anybody who is curious about IoT can attend the workshop. Knowledge in python programming and internet, web design, electronics etc. are recommended but not necessary. But be ready to do some hands-on programming.
What all will be covered in the workshop?
The workshop introduces IoT to the participants by avoiding complex technical stuff. Then using some simple hands-on python scripts, the participant learns how IoT protocols can be used in real life. Then the latest free and open source IoT tools are introduced. Finally, participants will do a real-life IoT project by themselves.
Benefits/Takeaways of this workshop for the attendees
Learning IoT, IoT tools in an easy way. Workshop materials are shared.
Pre-Requisites for Course
Participants should bring a Laptop (Windows/Linux) with python 3.x installed and an Android mobile phone.
Tom Varghese Konikkara He works in the development of Engine sensors in Mercedes Benz cars. He is a technology enthusiast, who monitors the changes in Industries due to the demand for IoT and Artificial Intelligence. He works as a freelancer for IoT projects. His major areas of interest are Machine learning, IoT, and home automation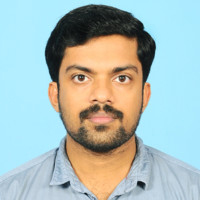 Tom Varghese Konikkara
Senior Engineer, Engine functions, Mercedes Benz Research and development of India