Make a smart and secure home compatible with both alexa and google home at a time.
Make a smart and secure home compatible with both alexa and google home at a time.
As we are getting very familiar with words like IoT and home automation systems and the plethora of smart devices are available in the market as requirements, although is getting so necessary to today's lifestyle. So in this talk, we are going to see how we can set up our ESP based or Raspberry based IoT smart device with two subtle technologies Amazon Alexa and Google home, for learning purposes I'm going to program ESP-8266 board with Blynk and Sinric platforms. These two platforms will allow us to control our smart device with these two smart assistance devices, So we can control our smart places with Alexa, Home, Android, IOS and also with smart autonomous modes.
Speaker/Instructor: Akshay Manohar Bhagat, Founder, Makers Alley
Time: 03:15 PM to 05:45 PM
Venue: Workshop Hall C, KTPO Trade Centre, Bangalore.
Fee: Rs. 2,999/- (Limited seats available)
Objective of the workshop
Make a smart and secure home compatible with both Alexa and google home at the same time with a single device.
Who can attend this workshop?
The workshop can be attended who has an interest and keen to enhance their skills in IoT development very basic knowledge of C programming language.
What all will be covered in the workshop
Introduction of IoT.
Configuration of Blynk and Sinric with IoT devices.
Development of IoT device compactible with Google Home and Amazon Alexa.
Benefits/Takeaways of this workshop for the attendees
The attendees will be doing a DIY(do it yourself)on Arduino programming with Sinric and Blynk. After this workshop, the attendee will be able to convert their home smart.
Pre-requisites to attend the workshop
Laptop
Laptop charger
Android Mobile
A micro-USB cable(Data transfer)
Akshay is an entrepreneur, Founder of Makers Alley (Connects your passion). Architect of GINN an automation product and developing E-Learning platform for IoT learners. Accountable for successfully implement a HVAC control system in pharmaceutical industry, Research and development in PIIT technical institute for Voice control actuator.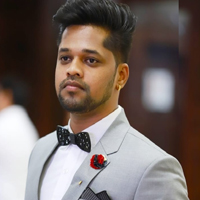 Akshay Manohar Bhagat
Founder, Makers Alley