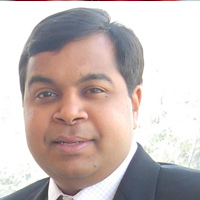 Chief Business Development Officer, Danlaw Technologies
Mohan Raju, is the Chief Business Development Officer at Danlaw Technologies. In this role, Mohan is responsible for leading Danlaw's business interests in India & Emerging Markets.
Danlaw, headquartered at Novi, Michigan, USA is a global leader in connected car and automotive electronics. Danlaw focusses its efforts on R&D to stay ahead of rapidly changing industry needs in an increasingly connected world. Danlaw is known for ground- breaking tech, efficient development, and adaptive solutions for dynamic environments. Danlaw's connected vehicle solutions make Danlaw one of the largest suppliers of connected gadgets in the world.
Mohan has diverse experience of delivering in key business leadership roles for organizations like Bharti Airtel and HCL, where he has been instrumental in driving organisational growth in new verticals and markets. Mohan is passionate about leveraging emerging technologies to bring sustainable & inclusive developments which can enrich lives and society.
Mohan is an Engineer in Electronics & Communications discipline and is an MBA in Marketing from Narsee Monjee Institute of Management Studies, Mumbai, India.